Asia Pacific
RGA Reinsurance Company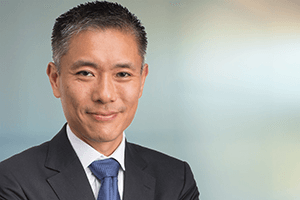 ?Tony Cheng
FIAA
Executive Vice President
Head of Asia
RGA Asia
As Executive Vice President, Head of Asia, Tony Cheng has executive oversight of all of RGA's Asian operations.
Tony, who joined RGA in 1997, has more than 20 years of experience in the life insurance industry. Tony started in RGA's headquarters in St. Louis, Missouri, and relocated to Hong Kong in July 2002. In 2004, Tony was named Chief Executive Officer of the Hong Kong office, responsible for all business activity in Hong Kong and Southeast Asia. Tony was appointed Senior Vice President, Asia in 2011, when his role expanded to include management of RGA's Asian business. Prior to his arrival at RGA, Tony served in various senior actuarial and management roles for insurance companies in Australia, Malaysia, the United States and Hong Kong.
Tony received a Bachelor of Economics degree from Macquarie University in Sydney, Australia, and an M.B.A. degree from Washington University in St. Louis's John M. Olin School of Business. He became a Fellow of the Institute of Actuaries of Australia (FIAA) in 1997.
An active participant in the Actuarial Society of Hong Kong, Tony was elected President in 2008 and served as a council member of the Society from 2005 to 2015. He also served as Chairperson of the Experience Committee and Life Committee.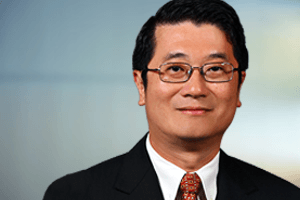 Peter Tan
FIAA
Chief Operating Officer, RGA Asia



Peter Tan leads multiple corporate functions in his role as Chief Operating Officer – Asia and ensures that RGA's operations are consistent, efficient and effective across the region.
With more than 35 years of experience in life insurance and asset management, Peter has substantial depth of knowledge in actuarial matters, product development and management, marketing and strategic leadership roles.
Peter joined RGA in 2009 as General Manager for RGA's Hong Kong Branch, which services RGA's clients in Hong Kong and Southeast Asia. He also oversaw business development efforts in the emerging Southeast Asia markets and was Managing Director – Emerging Southeast Asia prior to being named to his current position.
Before joining RGA, Peter held various senior actuarial and leadership roles in Australia and Asia, including Chief Executive Officer of Manulife Insurance Thailand, Managing Director of Zurich National Life Assurance, and Regional Life Actuary – Asia for Zurich Financial Services.
Peter received his Bachelor of Economics degree from Macquarie University in Sydney, Australia, and his M.B.A. degree from the Australian Graduate School of Management, also in Sydney. He became a Fellow of the Institute of Actuaries of Australia (FIAA) in 1992.
An active member of the insurance profession, Peter has served and is currently serving on the governing bodies of various industry organizations and boards of several companies within Reinsurance Group of America.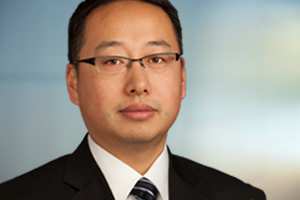 Jason Zhang
FSA, CFA, FRM
Senior Vice President
Chief Risk Officer
and Chief Pricing Actuary, Asia
RGA Asia


Jason Zhang is Senior Vice President, Chief Risk Officer and Chief Pricing Actuary - Asia for RGA Reinsurance Company Hong Kong Branch. He joined RGA in 2013 as the Chief Pricing Actuary for RGA Reinsurance Company Korea Branch and has also served as Chief Financial Officer - Asia for RGA Asia.
Prior to his role with RGA South Korea, Jason was Managing Director of Asia Insurance Strategy for Goldman Sachs Asset Management in Hong Kong. Jason has also served as Chief Actuary for Swiss Life International in Zurich.
Jason holds a master's degree in statistics from Johns Hopkins University and is a Fellow of the Society of Actuaries (SOA), a CFA charterholder and a certified Financial Risk Manager (FRM), a designation given by the Global Association of Risk Professionals.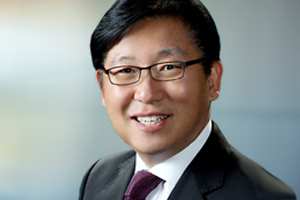 Michael Shin
Senior Vice President
RGA Hong Kong
Chief Executive Officer
RGA Korea
Chief Marketing Officer
RGA Asia
Michael Shin is Chief Executive Officer, RGA Korea, and Senior Vice President, RGA Hong Kong, with executive oversight responsibility for all of RGA's business activities in South Korea and Hong Kong. He is also Chief Marketing Officer for RGA Asia, with responsibility for all marketing activities in RGA's Asia Pacific region.
His insurance industry experience spans nearly three decades. Prior to joining RGA in 2011, he served as Executive Vice President and Chief Marketing and Distribution Officer of New York Life Korea (now ACE Life), where his duties included being Head of Agency Distribution, Marketing, Product Design and Corporate Communication. He was also with Samsung Life Insurance South Korea, where he was Corporate Vice President, Channel Strategy and Planning, and Senior Vice President and Chief of Advisors and Financial Planning Center. Earlier, he spent more than 15 years with Prudential Financial Insurance, where he was Managing Director for the Asia market.
Michael received a Bachelor of Arts (B.A.) degree in economics and international business from the University of Wisconsin–Madison.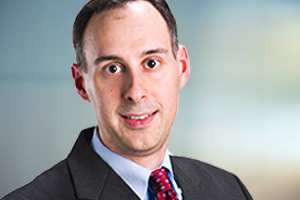 Andrew Bishop
Senior Vice President, Human Resources
Asia Pacific Markets
Chief of Staff
Asian Markets
In his dual role as Chief of Staff - Asian Markets and Senior Vice President, Human Resources - Asia Pacific Markets for RGA, Andrew Bishop leads a portfolio of strategic programs and project initiatives supporting the organization's regional goals as well as driving RGA's HR strategy and operations across the Asia Pacific markets.
Andrew has been with the company since 2010 when he joined RGA Reinsurance Company Japan Branch as Director, Head of Human Resources. He has led Human Resources for Asia Pacific since 2011. Prior to joining RGA Andrew had 10 years of international human resource management experience, involving a variety of assignments throughout Asia Pacific, the United Kingdom, and North America markets. His expertise includes change management, employee relations, compensation, HR operations, and M&A due diligence and integration.
Andrew received a Masters of Business Administration (M.B.A.), with distinction, from the University of Western Ontario, Ivey Business School. He is fluent in Japanese and participates in numerous industry associations across the region.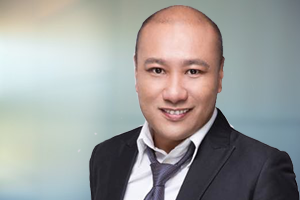 Leo Wong
Managing Director, Asia
RGAX
Leo Wong is Managing Director, Asia for RGAX, the global business innovation accelerator and transformation engine of Reinsurance Group of America, Incorporated (RGA). Based in Shanghai and Hong Kong, Leo leads a team that invests in, incubates, and grows new insurance industry-focused ventures in machine learning, life sciences, insurtech, and data analytics.
A seasoned entrepreneur and investor, Leo comes to RGA with nearly 20 years of experience funding the growth of early- to mid-stage technology ventures in the U.S. and, most recently, China. As an entrepreneur, he raised more than $20 million of venture capital for start-ups that are still growing. His past investments include fintech, sensors, and autonomous driving ventures.
Leo has also led corporate transformations at Fortune 500 companies. Prior to joining RGAX, he was with Bosch (China) Investments, where he led the company's strategic investments and partnerships in innovations in autonomous driving, artificial intelligence, sensors, and human/machine interfaces. Before then, he was Head of Business Development for Siemens Healthcare in China, where he formulated joint ventures and OEM investment strategies for the In-Vitro Diagnostics business unit. Previously, he spent a decade at various companies in Silicon Valley, focusing on marketing, venture financing, and startups.
Leo holds a Bachelor of Science (B.S.) degree in electrical engineering and computer science from the University of California, Berkeley, and an M.B.A. from The Wharton School, University of Pennsylvania. He is a frequent speaker at technology conferences, and he is a member of Institute of Electrical and Electronics Engineers (IEEE).