Europe, Middle East and Africa
Europe, Middle East and Africa
Overview
RGA's Europe, Middle East, and Africa (EMEA) Global Financial Solutions team serves clients from five major financial centers across Europe and supports clients across multiple nations. Every RGA GFS solution draws on our extensive financial reinsurance, longevity and asset-intensive product lines and deep knowledge of local and global markets.
Our unique

position

in the region as a U.S.-based reinsurer gives RGA great flexibility to address our clients' needs.

The EMEA GFS team brings a wealth of knowledge and expertise to each transaction. Led by

Paul Sauvé

in Cologne,

Germany

, the team includes

André de Vries

(serving the Netherlands and Nordics region)

and

Juan de Ipiña

(serving Spain and Portugal).

All other EMEA markets are served directly by Paul and the rest of the EMEA GFS team in Cologne.

Each transaction is tailored to the individual client, based on a detailed sharing of information and objectives, and backed by the financial strength of RGA.

The GFS team offers a wide range of solutions to address Solvency II (SAM in South Africa),

International Financial Reporting Standards

, and local statutory accounting objectives.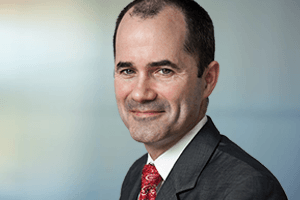 Paul Sauvé
FSA, FCIA, DAV
Senior Vice President, EMEA
Global Financial Solutions


Paul Sauvé is Senior Vice President, EMEA, Global Financial Solutions (GFS) for RGA International Reinsurance Company dac. He is responsible for GFS's business in the financial reinsurance, longevity reinsurance and asset-intensive reinsurance markets of Continental Europe, the Middle East and Africa. GFS helps create customized reinsurance solutions and supports life insurer capital needs.
Currently based in Cologne, Germany, Paul, who joined RGA in 2006, has worked in the insurance industry for 25 years. He began his career at Mutual Life of Canada, now part of Sun Life of Canada. He also worked for Manulife in its Singapore, Hong Kong and Germany offices, rising to Managing Director of Manulife's Cologne office.
Paul received a Bachelor of Mathematics degree with Honours in actuarial science and statistics from the University of Waterloo, Canada. He is a Fellow of the Society of Actuaries (FSA), a Fellow of the Canadian Institute of Actuaries (FCIA) and a member of the Deutsche Aktuarvereinigung (DAV).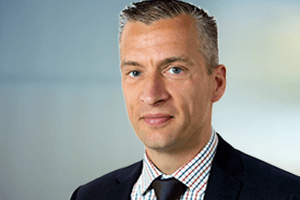 André de Vries
Vice President
Business Development, EMEA
Global Financial Solutions




As Vice President, Business Development EMEA for RGA's Global Financial Solutions (GFS) unit, André de Vries focuses on capital-motivated reinsurance, including longevity. André was directly involved in the longevity transactions that RGA implemented for Delta Lloyd in the Netherlands in 2014 and 2015. He is based in Amsterdam, the Netherlands, and has worked in the financial industry for more than 15 years.
André began his career at ABN AMRO Bank as a quantitative consultant analyzing pre-payment risk in mortgage portfolios. Subsequently, he joined the Credit Risk Modelling group, heading the team responsible for measuring counterparty credit exposure on derivative portfolios. After that, André moved to the investment bank as a member of the Insurance Solutions Group, where he structured life insurance reserve financing transactions for clients in the United States and Canada.
André studied econometrics at the University of Tilburg and actuarial science at the University of Amsterdam.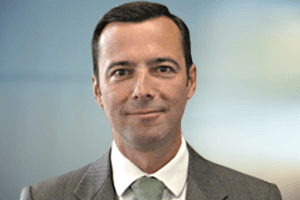 Juan de Ipiña
FIA
Director
Business Development, EMEA
Global Financial Solutions

In his role as Director of RGA International Reinsurance Company dac, Sucursal en España, Juan de Ipiña is part of the EMEA Global Financial Solutions (GFS) team, focusing on business development in the insurance markets of Spain and Portugal. He joined RGA in 2014.
Juan is a finance professional with extensive experience in risk management, Solvency II, financial reporting, corporate finance and analysis in the insurance sector. He has 18 years of insurance industry experience including serving four years as the director of KPMG's Financial Risk Management department, focusing on Solvency II consulting solutions, and 11 years for Tillinghast-Towers Perrin (now Willis Towers Watson) in London and Madrid in a variety of positions.
Juan is a qualified actuary and Fellow of the Institute of Actuaries – U.K. (FIA), and has been a Fellow of the Spanish Institute of Actuaries since 1999. He received a Bachelor's degree in economics and actuarial science from Carlos III de Madrid and ICADE, respectively. He has a Master's degree in options & derivatives from the IEB School, also in Madrid.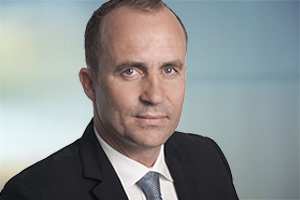 Rolf Lukas is a Director for Structuring in the Global Financial Solutions (GFS) unit of RGA for the Europe, Middle East and Africa (EMEA) region. He is responsible for developing tailor-made solutions to enable clients to access efficient sources of capital.
Rolf has worked as an insurance and reinsurance professional both in Life and Property/Casualty segments for over 16 years, including in senior roles at primary and reinsurance groups. He also implemented capital management solutions from an investment banking position on a global scale. Rolf´s experience includes strategic finance, risk-based capital valuation tools and methods, monetizations, and structured life reinsurance product design from marketing to execution. He was also one of the pioneers in developing run-off solutions for traditional blocks of life insurance business in Germany.
Before RGA, Rolf held finance and product specialist roles at Allianz Group, Munich Re Group, Zurich Insurance Group, Swiss Re Group, and Nomura Insurance Solutions Group. He holds a Master degree from the University of Karlsruhe in economic engineering.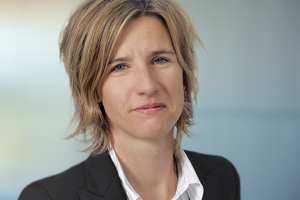 Alexandra Field is Manager, Business Development, EMEA, Global Financial Solutions for RGA International Reinsurance Company dac. Her focus is on developing and closing capital-motivated reinsurance solutions under Solvency II for selected Continental-European countries.
Alexandra joined RGA in 2009. Prior to that, Alexandra worked as Senior Originator for life reinsurance transactions at West LB and as Marketing Actuary in the Life department of Converium Rückversicherung (now SCOR). She began her career in actuarial consulting at Tillinghast Towers-Perrin (now Willis Towers Watson).
Alexandra has a Master's degree in mathematics from the University in Tübingen. She qualified as a member of the German Actuarial Association in 2002 and is also a member of the Swiss Actuarial Association.